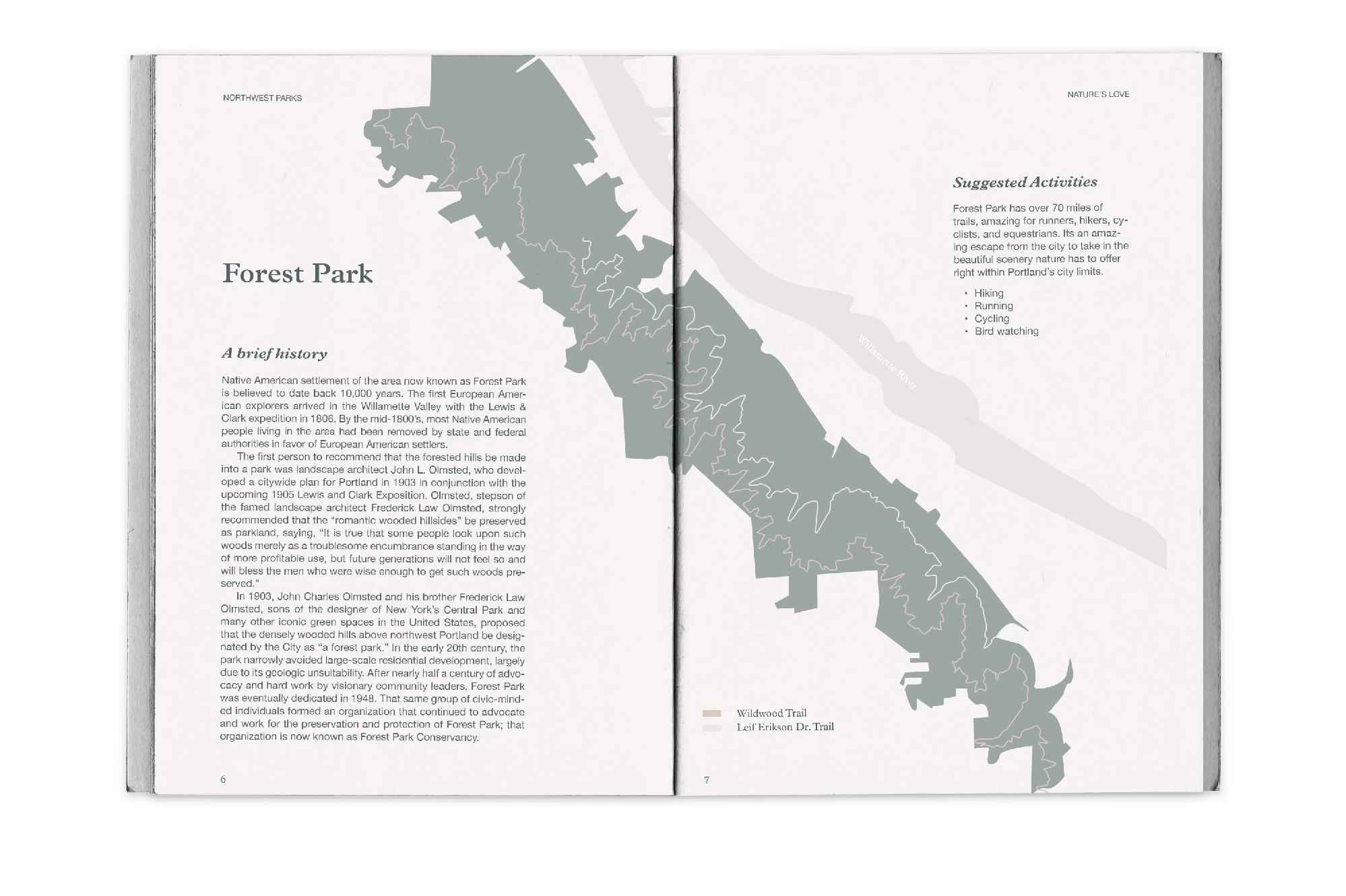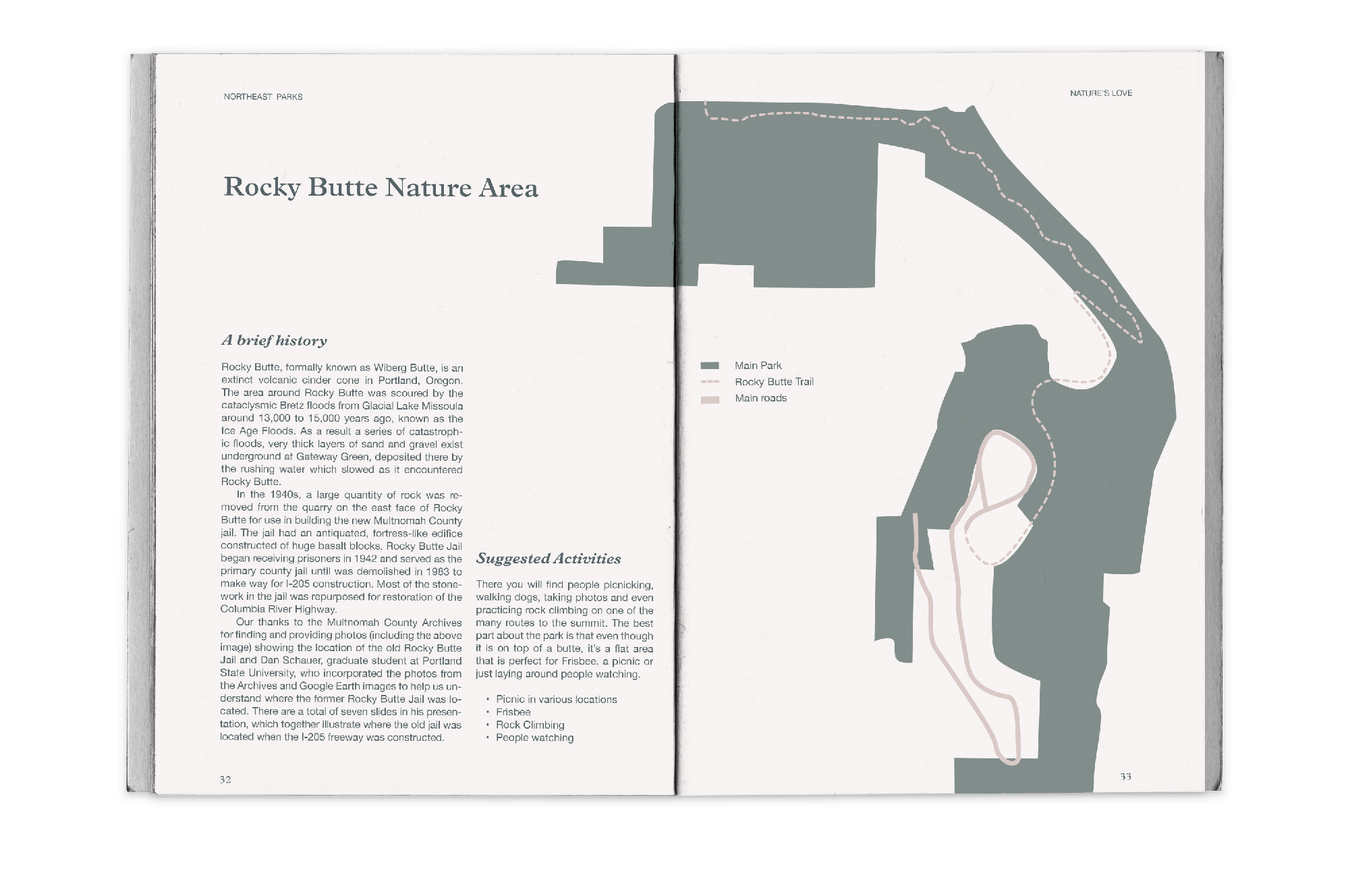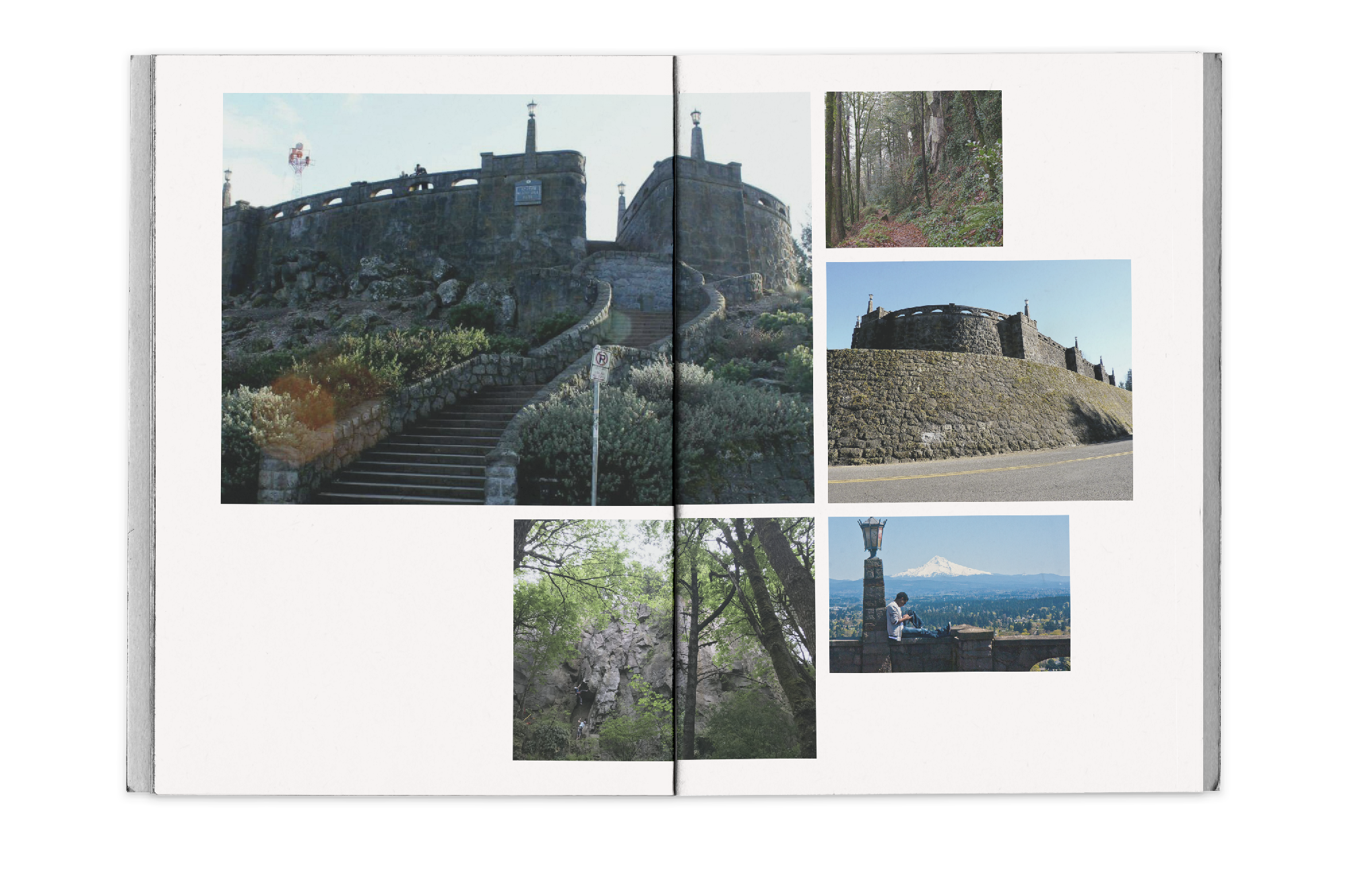 Work: Typography and Page Layout
Date: 2022

Details: Nature's Love was my senior thesis project focusing on the benefits of intentionally going into nature and Its effect on mental health.

Mental health within cities has been a problem that needs more recognition. It's hard to promote good mental health in cities that don't have a ton of nature throughout. There are so many stimulants in a city which takes away from appreciating nature and causes more anxiety and stress in everyone. Nature has been proven to be a huge contributor in stabilizing mental health, so I will be focusing on how nature can actually help people's mental health while living in the city.

I created a narrative, map-based zine that will shed light on people's mental health within cities and how beneficial nature can be. Making a map based zine of all the green spaces within Portland will help some of these people stuck in a rut and show them all the lovely places they can escape within the city. I focused on two parks from each region of Portland to highlight them.